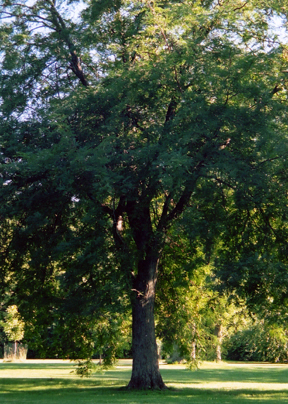 Photograph: top of Hickory Hill, August 2002
Florence Boos
Archive
Here you can find documents recounting the Iowa Green Party's history.
The Iowa Green Party, founded in March 1999, has grown eightfold since its inception and has 2500 members in virtually every county. Recent Green Party candidates for president of the United States have included Ralph Nader (2000), David Cobb (2004), Cynthia McKinney (2008) and Jill Stein (2012).
Support Green Candidates
Ohio:
Robert Fitrakis has been working for voting justice in Ohio since at least 2004. He frequently appears with Harvey Wasserman on the radio program Green Power and Wellness and runs freepress.org. See Fitrakis for Franklin County (Columbus, Ohio) Prosecutor fitrakisforcongress.org
Dr. Robert Fitrakis, Congressional Briefing on Voter Suppression and Election Defense, April 21, 2016
Maryland:
Dr. Margaret Flowers, Green Party candidate for Senator from Maryland: "The Trans Pacific Partnership is a catastrophe poised to kill what's left of our nation, says Dr. Margaret Flowers. Long-time activist and Green Party candidate for Senator from Maryland, Margaret works to FLUSH THE TPP and warns that this proposed trade deal is "NAFTA on steroids". These terrible trade deals turn every ounce power over to giant corporations who rig our economies to the benefit of the super rich. NAFTA utterly destroyed America's industrial base, and the TPP will be even worse," says Flowers. See: Solartopia Green Power and Wellness Hour - 05-05-16
---
Records of Past Meetings
Speeches by Members
Address to People for Justice in Palestine Meeting, September 12th, 2002: "One Year Later: Continued Reflections from 9-11-2001" (on civil liberties), Karen Kubby (Director of the Emma Goldman Clinic; former Iowa City Councillor)
Address at Peace Rally, January 29th, 2003, Florence Boos
The Influence of European Greens on European Anti-War Positions, March 5th, 2003, Holly Hart
"Pacifism and the Arguments Against War", March 5th, 2003, William and Florence Boos
Speech after Outbreak of Iraq War, Pedestrian Mall, March 20th, 2003, Holly Hart
Iowa Green Party Literature
Candidates
Green Activism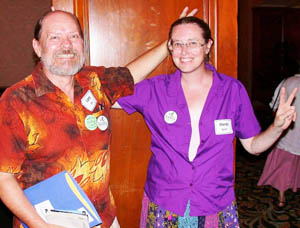 Iowa Citizens for Community Improvement Conference
Des Moines
Julay 14-15
Wendy Barth, gubernatorial candidate, and Larry Orr
Gathering Petition Signatures at RAGBRAI
to get Wendy and Rick on the November ballot
Richard Johnson, lieutenant-gubernatorial candidate
Muscatine
July 29
Iowa Green Party Business Meeting
May 6th, 2006
Lunch break at Thai Flavors
Iowa City
Iowa State Green Party Business Meeting
Iowa City
May 6th, 2006
Iowa Delegation
to Green Party Convention
casts its vote,
June 26th, 2004


This site was prepared by Florence Boos with the help of Greg Johnson, director of Resources for Life and other members of the Green Party. It was last updated August 9th, 2006.